On January 25, 2022 RPCV4EA and Global Allies Program (GAP): Partners Ending Poverty with RESULTS! co-sponsored the event, "At the Intersection of Global Health and Climate Change" with guest speaker Dr. Cheryl Holder, Associate Professor, and Associate Dean for Diversity, Equity, Inclusivity, and Community Initiatives at Florida International University, and Co-Chair, Florida Medical Society Consortium on Climate Change and Health. A recording of the event is available online here.
"The World Health Organization (WHO) called climate change "the single biggest health threat facing humanity,"warning that its effects could be more catastrophic and enduring than the coronavirus pandemic." - Washington Post, October 20, 2021

According to the WHO, climate change has overwhelmingly adverse effects on many social and environmental determinants of health – clean air, safe drinking water, sufficient food, and secure shelter. Populations living in coastal regions, polar regions, and developing islands are most vulnerable, particularly low-income children and the elderly. Women in lower-income and middle-income countries and fragile states are especially vulnerable, as are small farmers. Wildfires and extreme heat are key issues; as they have affected people in the US and globally - resulting in internal displacement and increases in cross-border migration. Lower-income countries with weak healthcare infrastructure will be the least able to cope without assistance to prepare and respond to devastating natural disasters, increasing outbreaks of respiratory and infectious diseases, declining mental health, and growing food insecurity. No one is safe from the effects of climate change.
Post Event Climate Change and Health Call to Action- Join Us!

Are you a Returned Peace Corps Volunteer (RPCV), or a supporter of Peace Corps work worldwide, and would like to join a community concerned about climate change? We invite RPCVs in particular, and friends and allies generally, to join us in actions to create a community of concern and take action on climate solutions in communities at home in the U.S. and globally. Learn more about the Returned Peace Corps for Environmental Action (RPCV4EA) and become a (free) member here to get involved.
Are you interested in becoming an advocate to influence the policies that impact your health and the health of millions of people around the world?Advocating on the country- and community-owned approaches to global health, education, and other development issues affecting their country of service, Global Allies Program: Partners Ending Poverty with RESULTS (GAP) brings a long-term commitment to Peace Corps ideals. Take action on global health! Join the Global Allies Program: Partners Ending Poverty with RESULTS for our next monthly webinar Thursday Apr 14, 2022, at 8:30 PM ET (RSVP link). The Global Allies Program: Partners Ending Poverty with RESULTS (or GAP) aims to train and engage RPCVs in advocacy that will have an impact, and to connect RPCVs to like-minded and experienced advocates in the RESULTS grassroots network, a movement of passionate, committed everyday people working together to influence political decisions that will bring an end to poverty. Learn more and join us here.
Take action on climate change by writing Letters to the Editor to draw attention to climate and global health challenges and solutions. RPCV4EA's next monthly letter-writing meeting will be on Tuesday, April 12, 2022. Learn more at the RPCVs4EA event page.
Take action to educate yourself and others about climate change and health. Watch Dr. Cheryl Holder's TED Talk The link between climate change, health and poverty here. Read the COP26 Special Report on Climate Change and Health that offers 10 priority actions in its health argument for climate change. TheLancet Countdown on health and climate change monitors progress on the Paris Agreement. Read this paper in the International Journal of Environmental Research and Public Health, Climate Solutions Double as Health Interventions, that provides a scientific assessment of Project Drawdown's clear steps to mitigate climate change. Our next monthly Climate Science Action Meeting, Thursday, March 24, 2022.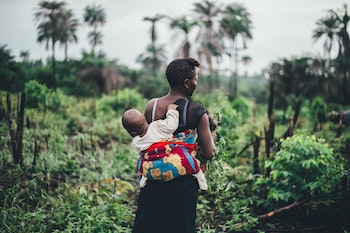 Climate change and global health require collective action. We are stronger together!
For the planet,
Kate Schachter, RPCVs for Environmental Action President (info@rpcv4ea.org)
Karyne Bury, Global Allies Program: Partners Ending Poverty with RESULTS (kbury@results.org)
---