Program Chairs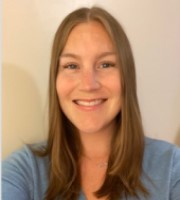 Rebecca Anderson, Ghana from 2017-2019, TGIF Chair(tgif@barpcv.org)
Becca served as a Health Extension Volunteer in Ghana from 2017-2019. She grew up in Keene, New Hampshire and received her M.S. in Occupational Therapy from Elizabethtown College. Her most notable project during her Peace Corps service was helping to re-establish the Water & Sanitation Committee and securing grant funds to build 15 household latrines. She is currently working as an Occupational Therapist within the Boston area. In her free time, you will find her traveling as much as possible, hiking in the White Mountains, and hanging with friends and family.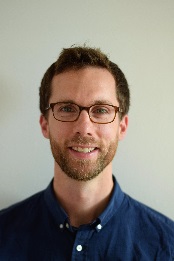 Charlie Klemmer, Mozambique 2012-2014, Careers Chair (careers@barpcv.org)
Charlie served as an Education Volunteer in Mozambique. He grew up in Portsmouth, RI. He received his B.A. in English Literature from Santa Clara University and M.Ed. in Secondary Education from Providence College. Charlie has experience in classroom teaching, 21st century skills and career coaching, and college admissions advising. Before working at Wentworth Institute of Technology as a Co-ops and Careers Advisor, Charlie spent 3 years as a Senior Account Manager of the Corporate Work Study Program at Cristo Rey Boston High School and a year at CollegeVine as an Enrollment Director. He is passionate about developing opportunities for community engagement and is also interested in empowering people to achieve success as life-long learners both professionally and a personally.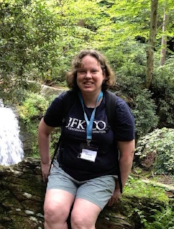 Rebecca Madden-Sturges, Georgia 2005-2007, Photos Chair (photos@barpcv.org)
Rebecca served as a Nonprofit Developer, assigned to both a youth center and a nonprofit named Spektri, in the town of Sagarejo, Khaheti, Georgia. She wrote a project proposal to reconstruct and re-equip the Regional Hospital's Gynecological Department and received funding from the U.S. Department of State Small Reconstruction Projects and Counterpart International.  She collaborated with her counterpart to expand Spektri into a Women's Information Center using funding from the Peace Corps Small Project's Assistance Program, dispersing information on women's health and women in conflict zones. She taught English classes to school age children at the youth center and to adults during her first year and received funding from the Peace Corps Partnership Program for a small computer lab at this center. Prior to the Peace Corps, she received a B.A. from the University of Michigan. She presently works in medical imaging at PAREXEL.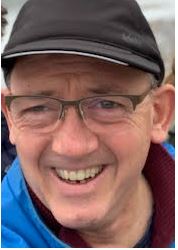 Brian McBride, Malaysia 1981-1983, Community Service Chair (service@barpcv.org)
Brian served from 1981 to 1983 as a teacher in the Borneo region of Malaysia. He taught general science to high school juniors and seniors in Malay and helped upgrade the laboratory. He was  also involved in local charity work. He has  returned regularly to his old village and is still involved with school and village projects. Married with a teenage son, he works in the marketing department of a Waltham based  laboratory equipment company.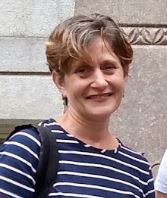 Johanna Meyer, Philippines 1995-1997, Webmaster Chair (webmaster@barpcv.org)
Johanna served as an Integrated Protected Areas Volunteer in Banaue, Ifugao. Working with the community, she supported the development of environmentally sustainable businesses and relief efforts to rebuild after landslides. She received a B.A. in Economics from Oberlin College and a Dual M.A./M.S. In Environmental Policy & Planning and Environmental Engineering from Tufts University.  Johanna has experience in information system modeling with applications in watersheds, hazards, electric, and enterprise models.  When not on the trail with her dogs, she envisions planting paradise and taking out the parking lot.  She is currently Co-Director of the Arlington Reservoir Committee.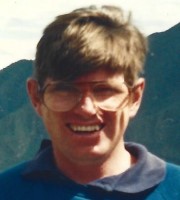 John Moriarty, Ecuador 1989-1991, Sports and Recreation Chair (sports@barpcv.org)
John served as a Peace Corps Volunteer in Cuenca Ecuador from 1989-1991. He was a Special Educator who worked with cerebral palsy and special needs bilingual students. He taught them various learning and social skills. He also taught the teaching staff classroom management skills. He created and developed a successful Pre-Vocational Program where the students made a variety of arts and crafts to sell. In addition to making arts and crafts, the students made bread. After finishing his Peace Corps commitment, John returned to Massachusetts to continue his Special Education career as a teacher and Principal/Director. He retired in May 2020. He continues to do volunteer work in his community and for his church. He recently joined the BARPCV board as the sports chair.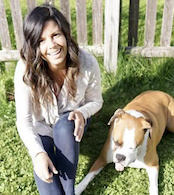 Kasey Pendexter, The Gambia 2008-2010, Community Grants Chair (grants@barpcv.org)
Kasey served as a Health and Community Development volunteer in The Gambia from 2008 - 2010. She was involved in a variety of projects, including construction of a nursery school in her village, providing multiple Malaria and HIV desensitization workshops throughout the Upper River Region, establishing and running a week-long Girl's Empowerment Camp, and writing grants to complete well-digging endeavors. Since arriving back to the Boston area, she now works as the Director of Clinical Services at a deaf residential treatment program for trauma-impacted youth. In her free time, you can find Kasey outdoors on the water, running, or hiking.
Caitlyn Winders, The Gambia 2017-2019, Third Goal Chair (speakers@barpcv.org)
Caitlyn served as a Maternal & Child Health Volunteer in The Gambia from 2017 to 2019. She currently works as a Project Coordinator at the Task Force for Global Health on their global epidemiology training team. Caitlyn spends her free time outside hiking or indulging in her creative side, most recently becoming addicted to her quarantine sewing machine. She hopes to push for increased RPCV involvement and the creation of spaces to process all aspects, good and bad, related to PC service as Third Goal Chair.
---