Dear BARPCV Community,
Evacuation is a stressful and confusing process, and the coming weeks will be especially difficult for PCVs as they are relocated to their home of record. To foster support and communication between members of our local Peace Corps community, including recently-evacuated PCVs, BARPCV has set up a discussion forum on our website:
In the coming weeks, some PCVs may need assistance with temporary lodging, employment, or other forms of support. A group of RPCVs has set up a google doc to link RPCVs and recently-evacuated PCVs in need of assistance.
Know that you have a support network here that is willing to listen and share in your experiences. Though we take part in social distancing, we can still support each other through the RPCV online community. Wishing you all good health and safety in the coming weeks.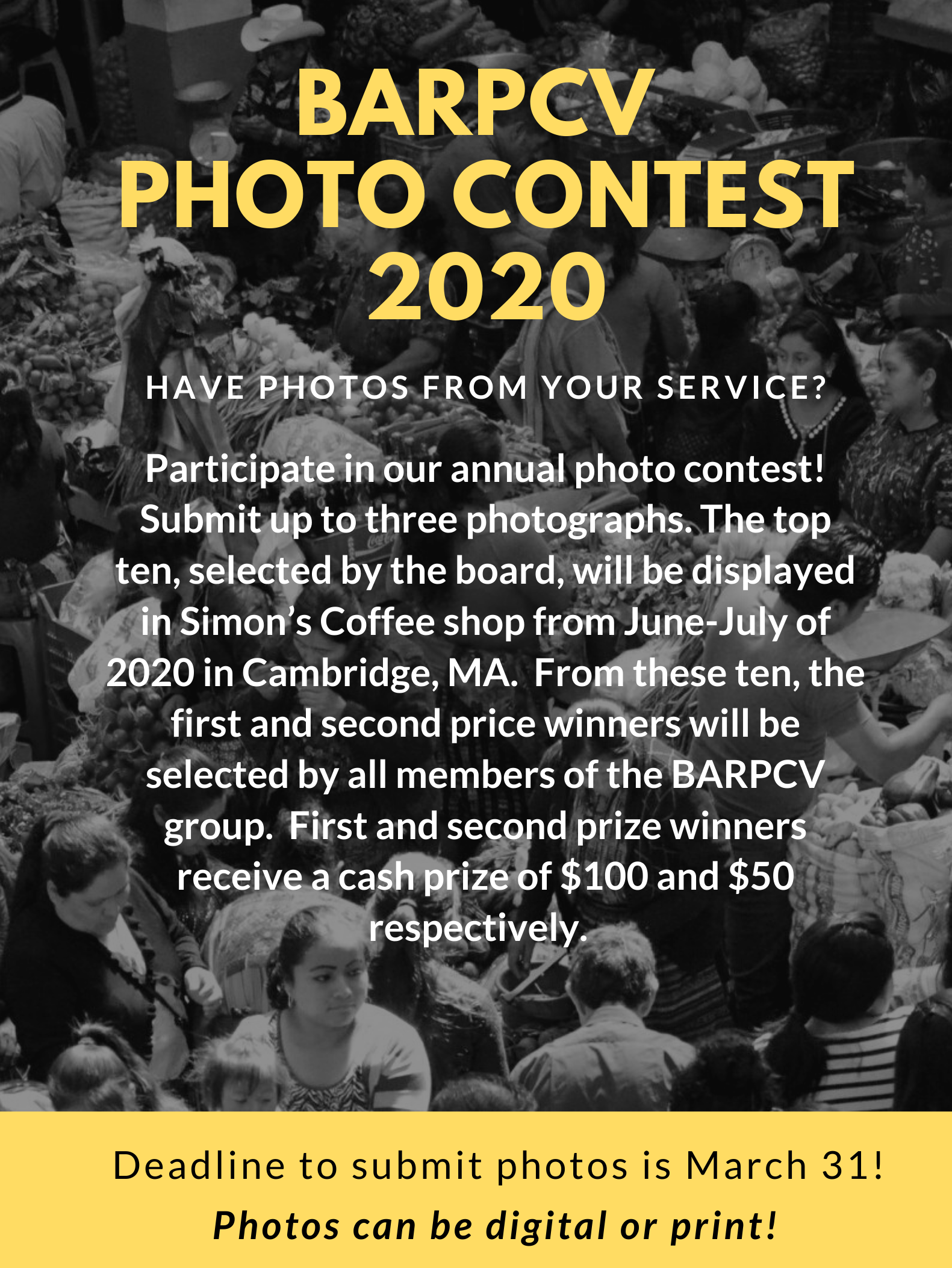 Welcome to the Boston Area
Our group provides social events, networking opportunities, community service volunteering, and other ways for Boston Area RPCVs to engage with their local community. Check out our calendar for the next BARPCV event. All are welcome!
Recently returned and currently serving volunteers join for free. Become a member today!
Currently a member of BARPCV? You can access or update your account here.
Have feedback for  BARPCV? Click here to take our survey.