BARPCV Community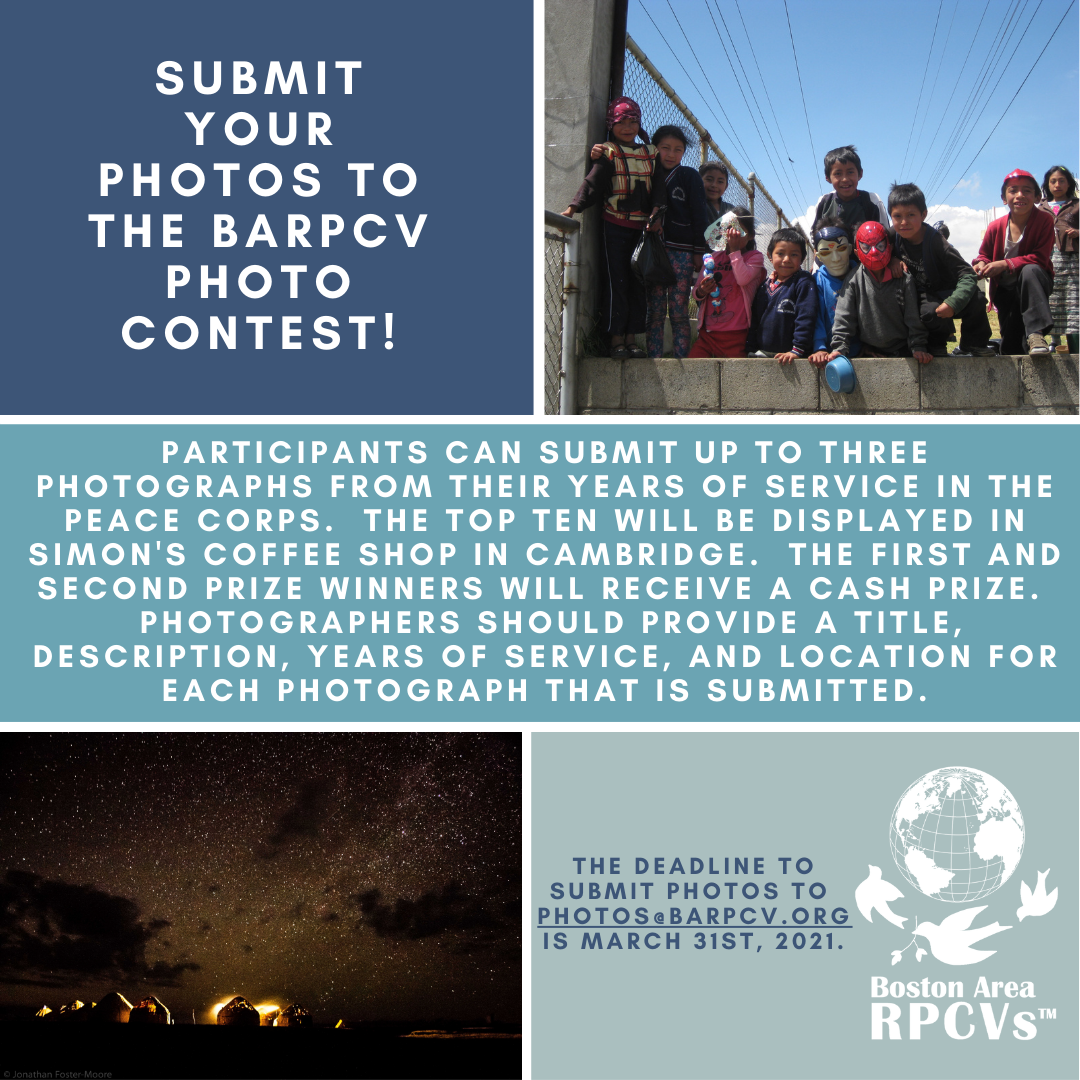 Virtual Engagement Chair - Facilitates virtual social events and interactive activities, such as happy hours, trivia nights, and storytelling events. Works closely with other board members to plan, promote, and facilitate virtual events. This position is temporary for the duration of COVID-19, but can easily transition into other board roles.
Community Service Chair - Plans and facilitates virtual community service events for BARPCV members. Includes connecting with organizations, planning events or actions of service, promoting to RPCVs, and attending or otherwise facilitating the event or action.
Community Grants Chair - Arranges advertising, voting, and distribution of at least two BARPCV grants annually, including delivery of award letters and certificates, check-ins with active grants, and facilitation of the voting process.
Welcome to the Boston Area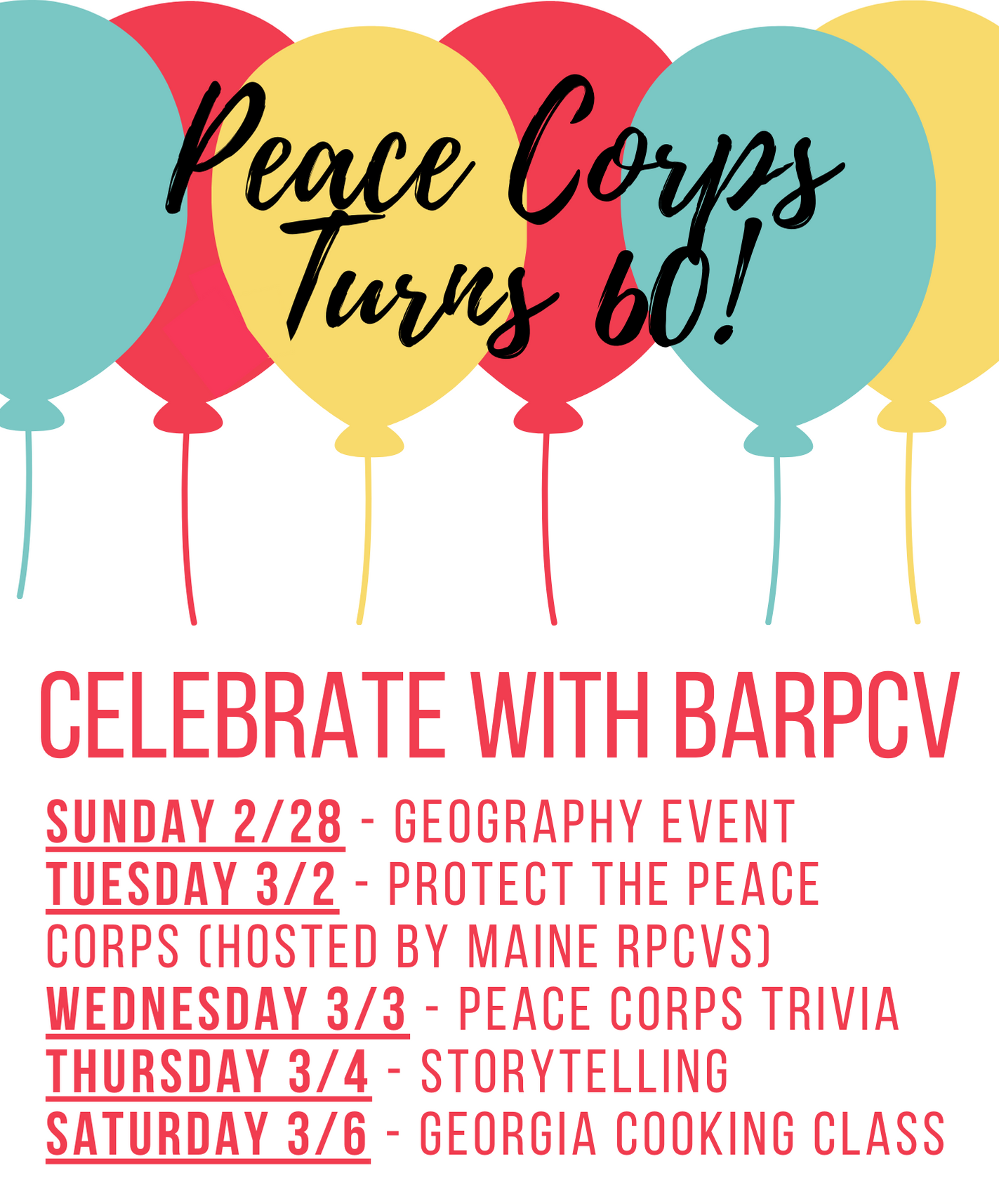 Our group hosts social events, networking opportunities, community service volunteering, and other ways for Boston Area RPCVs to engage with their local community. All are welcome!
Recently returned volunteers join for free. Become a member today!
Currently a member of BARPCV? Access or update your account here.
BARPCV members can also post job opportunities, housing availability, and other information and resources on the BARPCV Facebook Forum (must be a member to join).