Meet us at Shattuck Picnic Grove in Franklin Park from 11am - 3pm!
BARPCV will provide a smattering of snacks and beverages, and event goers are encouraged to bring their favorite summer snack to share!* Goodies from your country are especially welcome. We will also have a variety of lawn games and field day activities, from Spikeball to relay competitions. If you have any yard games you'd like to play, please lug them over! Bring your friends, and spend a leisurely afternoon with other RPCVs!

*BARPCV will order pizza for those who feel uncomfortable with a potluck. Please send a note to treasurer@barpcv.org if you would like to be included in this order.
Questions? Contact Sara at events@barpcv.org.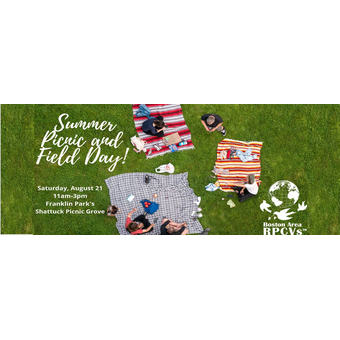 Franklin Park, 1 Franklin Park Rd, Boston, MA 02121, USA