Community Servings offers medical suited diets to help families impacted by a critical or chronic illness. They provide nutritionally-appropriate meals from wholesome ingredients. They make and home-deliver about a million meals each year to thousands of clients with mobility and illness issues that make shopping and cooking a particular challnge.

We'll work in the kitchen to prepare ingredients for healthy meals.
Brian McBride BARPCV Service Chair at 617-645-8729 or Service@BARPCV.org
Dress Code
Face mask (N95, KN95, or surgical required)
Long sleeved shirt
Shoes that completely cover the foot (like sneakers)
Long pants without rips or tears or a full length skirt
Hairnets, aprons, and gloves will be provided on site.

COVID
*** Proof of vaccination is required ***
Please bring a facemask to be worn during meal prep.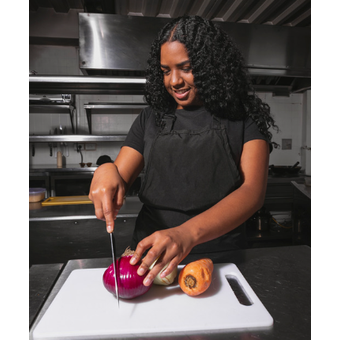 179 Amory St, Jamaica Plain, MA 02130