TGIF @ Night Shift Brewery: The Everett Taproom features two bars and patio space, often including food trucks - join BARPCV there for September TGIF.
Meet us at Night Shift's Everett Taproomanytime between 6-9pm. There is ample street parking and bus access from Wellington Station (Orange Line)
**If it rains, you will find us at the brewery indoors*
Questions?
Contact Kelsey tgif@barpcv.org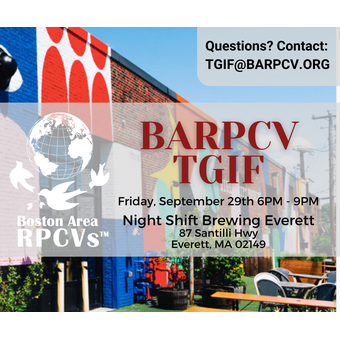 87 Santilli Hwy Everett, MA