Registration for this event has passed
Join BARPCV in support of the Boston Asian community at the Chinatown Food Pantry on Saturday, 9/25. Sign up here: https://forms.gle/UwNEE1oDPUDgGhd4A
The Chinatown Food Pantry fights food insecurity by providing free groceries to Chinatown's needy. We'll help unload, pack, organize and distribute free groceries.
Location is:
St James the Greater Church
125 Harrison Ave
Boston MA 02111
Our partner is Chinatown Main Streets program, directed by Debbi Ho. You can learn more about the organization here: https://www.chinatownmainstreet.org/chinatown-fair-foods
Contact RPCV Brian McBride at service@barpcv.org with any questions!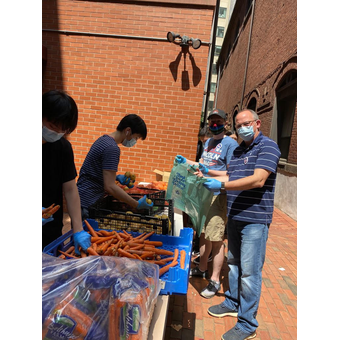 125 Harrison Ave, Boston, MA 02111, USA